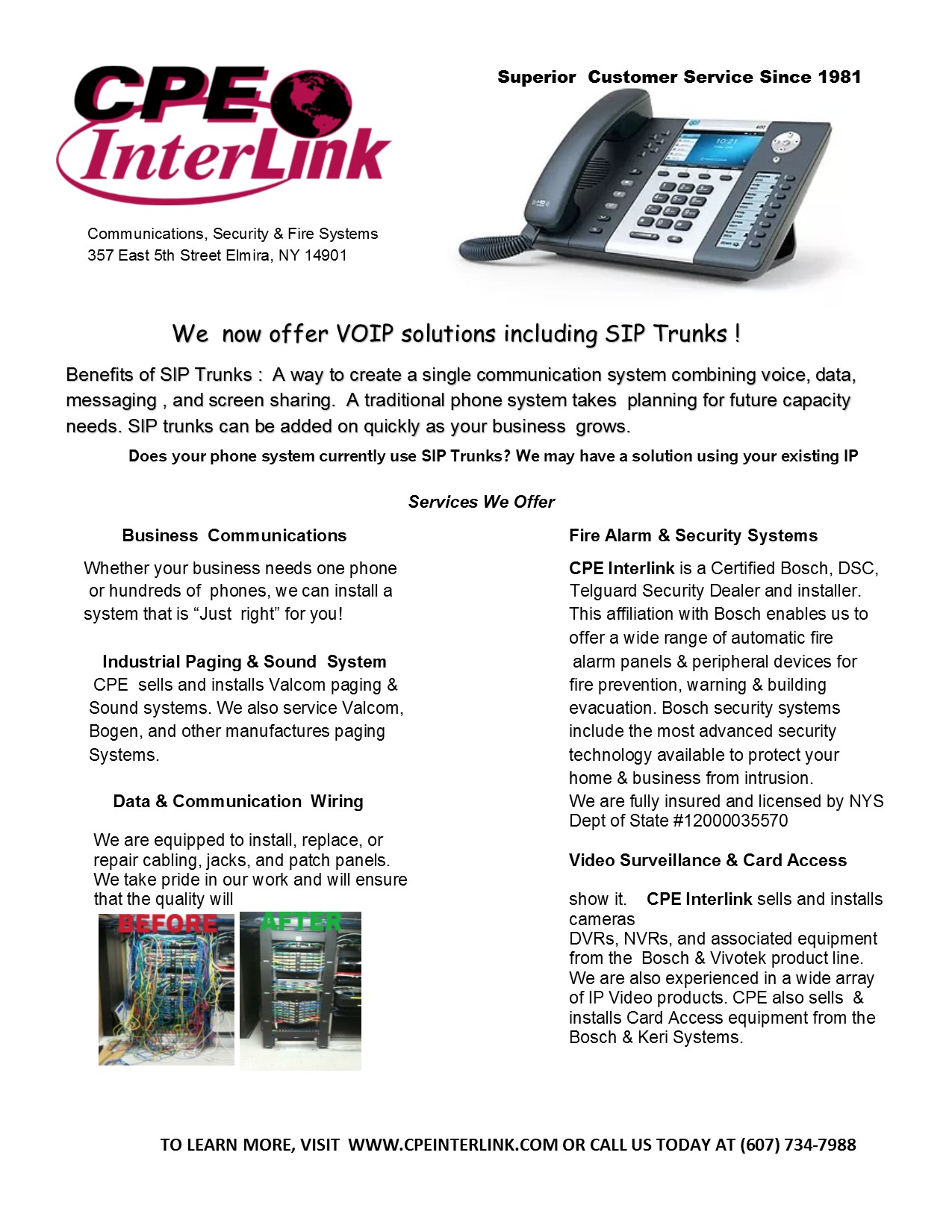 Welcome!
Since 1981, CPE InterLink has been providing superior customer service and high-quality installations. Customer satisfaction is always our first priority, regardless of the size or scope of the job. This commitment to our customer satisfaction has resulted in over 90% of our sales being driven by customer referrals.
We provide no-cost, no-obligation and no-high-pressure quotes!
Contact us to quote your next project or add-on! Residential or commercial, large or small, we individually design EVERY system to meet YOUR needs.
SERVICES & PRODUCTS
We provide full security systems.


Certified Security Dealer


Certified Telecommunications Dealer
CPE InterLink offers 24/7
emergency service, 365 days per year, for all of our fire/security and telephone customers.